Residential Complex

Ecoshin-

We set a benchmark in the market
The Building Will Be Handed Over to Exploitation
In December 2019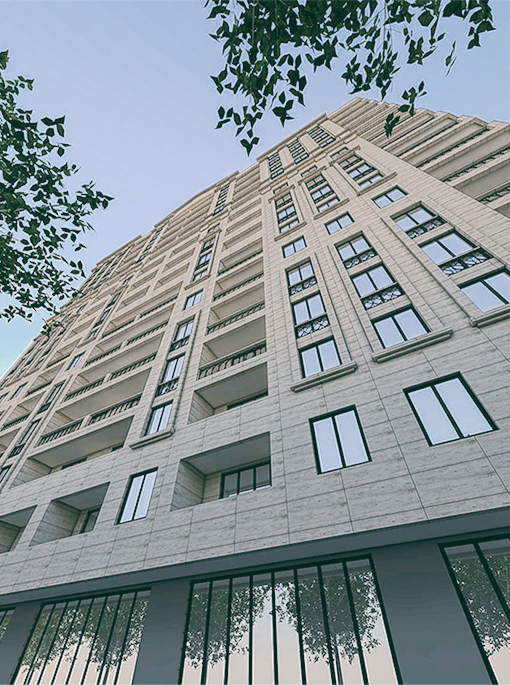 The Ecoshin-Orbeli residential complex is being built in Yerevan, in Arabkir administrative district, on Orbeli Street 67/2, 5 minutes drive from the center.The residential complex is designed with taking into consideration the seismic stability of the region and with compliance with other regulatory requirements.Construction technology – monolithic – reinforced concrete. External lining is made of natural travertine and basalt tiles.All apartments have an open balcony with a beautiful view of the canyon Hrazdan and Mountain Ararat. Transport accessibility is from the Kievyan street, where you can get in about 3 minutes.
Info
From 2 to 4 Room Apartments
From 55 to 150 Square Meters
The Residential Complex Consists of 15 Ground and
3 Underground Floors
5 Minutes Drive From the Center

Rest zone
In the yard there will be built a green rest zone and a children's playground.

Parking
Parking in the yard is for residents and their guests only.
The building has a three-floor parking lot, for 142 cars in total

Interior Design
All the apartments will have water and sewerage by common risers.
Electricity will be installed up to the entrance door of the apartment.
Floors will be of cement screed.
The entrance door and windows will be inserted.

Elevators
The building has 3 entrances, each with 2 elevators (cargo and passenger).

Project
The internal separation of apartments will be carried out in accordance with the basic architectural design, also  apartments can be handed over without internal partition, with leveled floors and an entrance door, by the request of the buyer